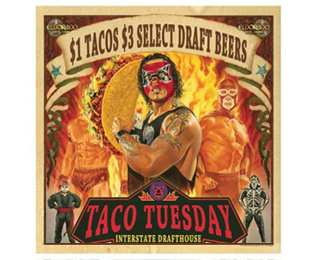 Hola, amigos!
Would you like to know about something cool?
Well, too bad… Taco Tuesday isn't cool.  It's freakin' awesome.
Join us on any Tuesday night to experience the tex-mex magic.  We have bangin' food and drink specials all night, including $4 draft beers and $1 tacos.  We usually have more than one type of meat available as well as a vegetarian option, so worry not vegheads.